What's New for Year 4?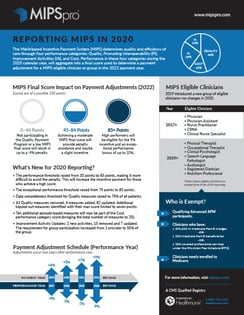 Whether you are new to MIPS reporting or are a seasoned pro, there are updates in 2020 that require new strategies. There are higher benchmarks, retired measures, new thresholds and evolving rules.
Start with this overview and call us to discuss how we can get started to ensure a successful, less-stressful year.
Learn how MIPSpro can help you get started today.