NEW WEBINAR
Getting Started for MIPS 2023: What You Can Do to Improve
Tuesday, April 25, 2023: 1:00 PM ET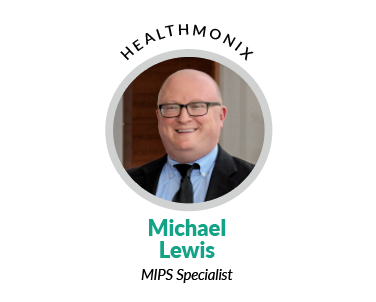 Are you ready to take the steps to improve your MIPS score? Join our MIPS Specialist Mike Lewis for a comprehensive webinar on 2023 MIPS strategies for Small & Large practices. He will provide valuable insights and guidance for your practice whether you're a seasoned MIPS reporter or just getting started!
In this webinar, he will cover everything you need to know about MIPS reporting, including:
Strategies for measure selection
Optimizing your PI score
Building better work flows
Tips for maximizing your score
Register now to reserve your spot in our MIPS Reporting Webinar.
Register to attend the webinar and receive a recording and slides from the discussion: