Cracking the code of the MIPS Cost category: Unleashing financial success!
Thursday, Aug. 31, 1 p.m. ET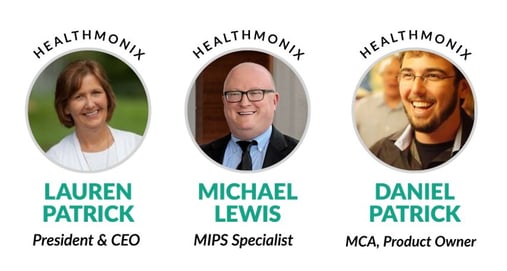 Are you ready to find out what you're being measured on in the MIPS Cost category?
Join us for an enlightening session with CEO Lauren Patrick, MIPS Specialist Michael Lewis, and Product Owner Daniel Patrick as they guide you through the crucial aspects of the MIPS Cost category. Gain expert insights to harness your opportunities and elevate your performance.
Important topics we'll cover include:
Understanding the MIPS Cost category

Preparing for the performance threshold jump to 82 points

Reviewing why cost data matters beyond MIPS

Breaking down how the Cost category relates to MVPs



Can't make the live session?
Register now and we'll send you the recording and presentation slides after the webinar. You won't miss out on valuable insights!
Register to receive a recording and slides from the discussion